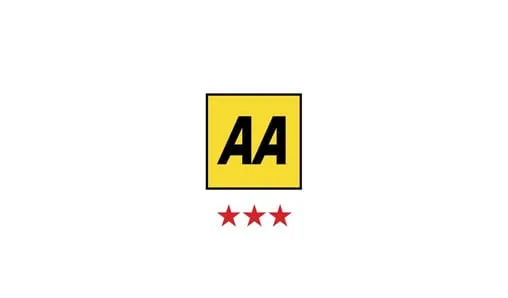 AA three red stars – These hotels stand out as the very best in the UK and the Republic of Ireland, regardless of style. The selected Inspectors' Choice hotels are identified by red stars.

Hotel star ratings
Staff are smartly and professionally presented. The restaurant or dining room is open to residents and non-residents.
Guest accommodation star ratings
Friendly welcome, and good-quality, well-presented beds and furniture. A choice of good-quality, freshly cooked food is available at breakfast.
Self catering acommodation star ratings
Detailed evidence of care and external maintenance. A good provision of local information and additional recreational items; well-finished fittings and decor and a kitchen well-stocked with cookware, crockery, cutlery and utensils.