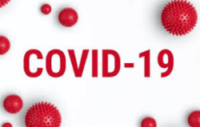 We have been faced with another round of changes for the hospitality industry! Updated 24.09.20
Health and Safety has always been of the utmost importance to us but during these torrid times we have had to make a few adjustments to our normal service. It is important that we follow the government guidelines, but remain positive that we can still offer that home from home, chilled out atmosphere, which Congham Hall is famous for! Hospitality is ultimately about warmth of human connection and interaction so finding the right balance is our key priority. We would also like to take this opportunity to thank our guests for their patience and to Team Congham for their easy-going attitude to these ever changing regulations.
We feel these are the important points you need to know and we will be emailing all our guests 48 hours before their arrival to keep them updated:
Face Coverings – In addition to our guests being required to wear face coverings as they move around the hotel, all our team will now be wearing a mask, if you look closely you will see us smiling through our eyes.
10pm Curfew – Our restaurant and bar will now have to close at 10pm. To ensure we feed all our guests within this window we will be taking table reservations from 6pm with last orders at 8.30pm. If you are not staying with us we will have to ask you to make your way home but our hotel guests can finish their drinks in one of our lounges or we can pop a night cap up to your room.
Tables – We have socially distanced our restaurant tables to comply with the regulations, however the new rule of SIX means you can now only meet as up to 6 individuals (not from 2 households as previously).
Track and Trace – The NHS has launched a new downloadable app, it is now law that we take everyone's contact details who enters our premises. There are several points with the QR code scanner, but if you don't have this technology please ask reception to take down your details.
Our cancellation policy – this has been relaxed. If you make a booking and the Government decides we can't open on this date we will either give you a complete refund for your deposit or allow you to make another booking at another time. We also ask that anyone who has any of the related covid-19 symptoms do not travel to the hotel.
Regular cleaning – we are cleaning touch points such as door handles, toilets, handrails etc.. more frequently. We also have a quarantine basket where we ask guests to put any games, books or DVD's they have touched or used. .
Sanitising Bedrooms – The housekeeping team use a Steri-7 Biomist machine in every bedroom once a guest has departed. This is a biocidal disinfectant cleaning machine, specifically designed to combat viruses.
The guest experience – some things might look a little different, there is no buffet breakfast and we might ask you to book a time for breakfast as you do for dinner. We will be cleaning our ipad wine lists before we give them to every guest, menus will be single use and it will be table service only.
Hand Sanitising – There are hand sanitising stations at various points around the hotel.
The Spa facilities, including pool, hot tub, sauna and steam, are open (we are operating time slots to allow us to control numbers in these areas) to hotel guests only. Changing rooms use is very limited and therefore we are asking our guests to change in their room before heading over to the pool. All our rooms have robes and slippers and you will find towels in the pool area.
Spa Treatments – We are excited to be able to offer the full range of spa treatments on our list and we do advise you to book these directly with the spa. Please call 01485 609300, for guests not staying at the hotel we can only offer spa treatments with lunch or afternoon tea but not our usual day spa packages at this current times.
We will be posting regular updates on this page to keep our guests abreast of the ever-changing regulations!
Thank you for your support and understanding.
Team Congham.