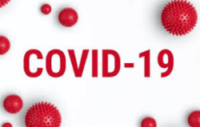 Updated 19.07.21
The lifting of restrictions and what to expect when visiting us. We will continue to ensure Congham remains safe for both our team and our guests.
We feel these are the important points you need to know and we will be emailing all our guests 48 hours before their arrival to keep them updated:
Face Coverings – These are no longer mandatory for guests or staff. You will see some of our team wearing them, but there will be some members of the team who choose not to wear them. You must decide what you feel comfortable with and if you would like any member of our team to wear a face covering all you have to do is ask.
Social distancing and Rule of 6  – Both social distancing and the Rule of 6 have been relaxed, so there are no restrictions on table bookings.
Cleaning regimes – There are many hand sanitiser points around the hotel for you to use and we will continue to operate extra cleaning schedules on touch points and particularly on check out, where the rooms will be cleaned with a Steri-7 Biomist machine.
Track and Trace – The QR codes for Track and Trace check in are still available at reception and these are now optional for our guests to use.
Our cancellation policy – this has been relaxed however we ask that anyone who has had a positive covid-19 test does not travel to the hotel.
The guest experience – some things might look a little different for a while longer, we kindly ask that you treat our team and fellow guests with respect and consideration during this time.
The Spa facilities, including pool, hot tub, sauna and steam, are open. Guests, should change in their rooms (where possible), you will find robes and slippers in your room.
Spa Treatments – We are excited to be able to offer the full range of spa treatments on our list and we do advise you to book these directly with the spa, please call 01485 609300
We will be posting regular updates on this page to keep our guests abreast of the ever-changing regulations!
Thank you for your support and understanding.
Team Congham.