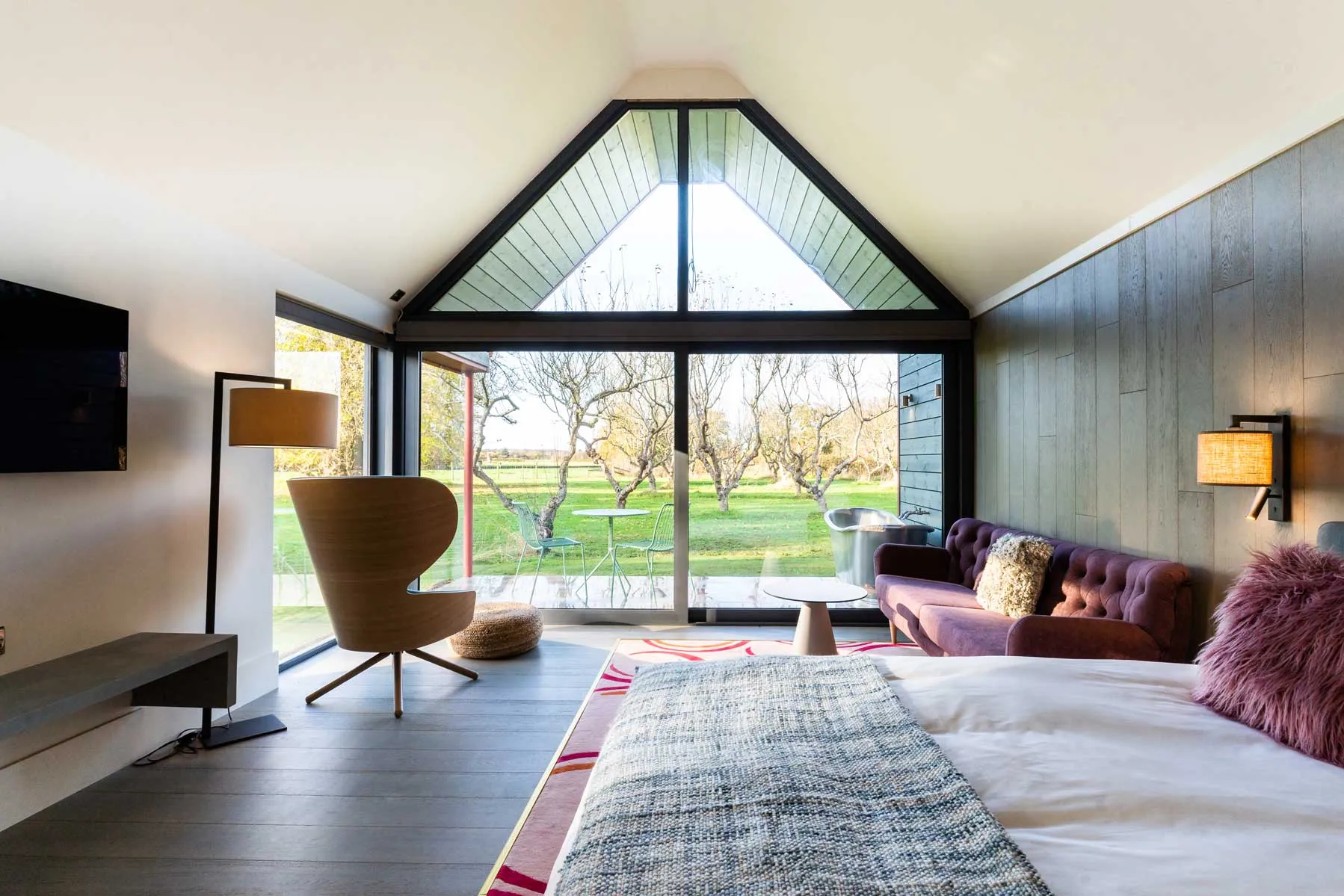 New for 2022 are five romantic Orchard Cabins! Each have the luxurious touch of a freestanding outdoor bathtub looking out over the historic apple orchard. These peaceful cabins are the latest addition to the hotel, following the recent restyling of the restaurant, now The Samphire Kitchen.
"Our new Orchard Cabins are the perfect place for our guests to enjoy some star bathing," says managing director, Nicholas Dickinson. The contemporary designs beautifully complement the original Georgian manor, "they are relaxing spaces where guests can immerse themselves in nature in the utmost comfort, a soul-calming experience to refresh the body and mind."
The five cabins are all named after apples: Cox and Laxton are the variety grown in the orchard.
Specially commissioned individual rugs by artisan textile designer Claire Gaudion and paintings by Norfolk artist Jennifer Lovatt, all feature heavily in the interior design, which draw inspiration from Norfolk scenes such as lavender fields, beaches and bluebell woods. The duo of baths (one inside and out) are supplied by BC designs.
Prices for the cabins are £475 per night, including a 3 course dinner and a full breakfast for two people, although an introductory offer of £399 is available until the end of March.