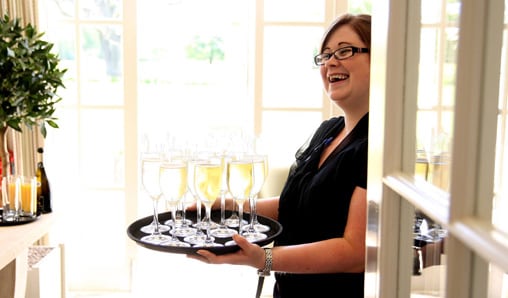 Karen wins!

Karen Malkan our restaurant manager at Congham Hall is the proud winner of the "Service with a Smile Award" at the Mayor's Business awards. Lynn News invited people to vote for the 55 contenders from establishments across the county and Karen was shortlisted to the final 3.
Karen attended the black tie gala dinner at the Corn Exchange in King's Lynn to find out that she had won the award and we are all delighted that she did, it is a real tribute to all the hard work she does at the hotel and much deserved. She was put forward for the award by her colleagues who all agree she has a friendly, approachable nature and even when she has been working long, busy days she always seems to have a smile on her face.
Congratulations Karen!